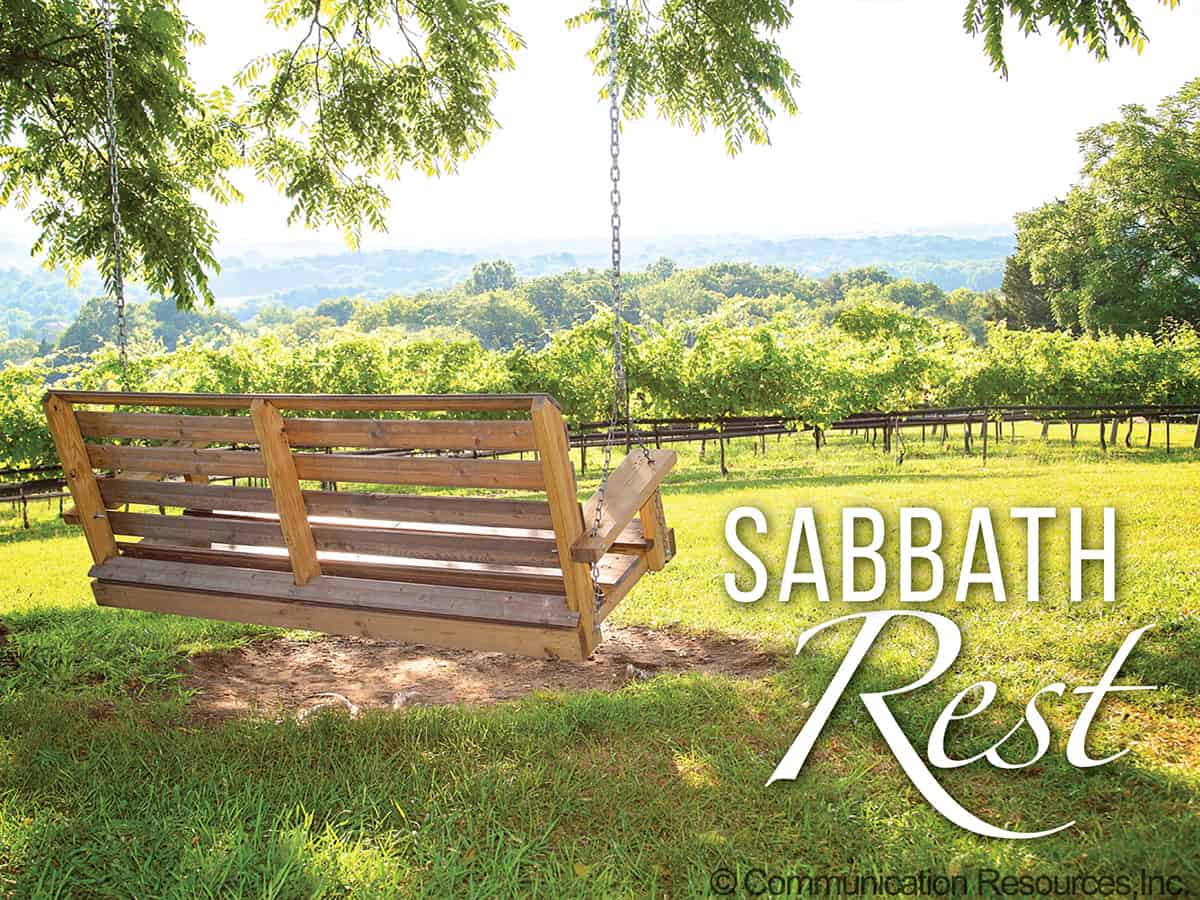 My colleague Bob Kaylor is on sabbatical this summer. You can read about it in this issue on page 7. I think he's doing something important — for himself, his ministry and his church. He will be a better person for it.
Let's talk about sabbaticals for a moment.
I read an article recently the title of which posed the question, "Should churches have a sabbatical leave policy?" The column then provided a helpful list that itemized the perils of the pastorate:• 23 percent of pastors have been fired or pressured to resign at least once in their careers.
• 45 percent of pastors say that they have experienced depression or burnout to the extent that they needed to take a leave of absence.
• 70 percent don't have any close friends.
• 75 percent report severe stress causing anguish, worry, bewilderment, anger, depression, fear and alienation.
• 80 percent say they have insufficient time with their spouse.
• 80 percent believe that pastoral ministry affects their families negatively.
• 90 percent work more than 50 hours a week.
• 1,500 pastors leave the ministry each month due to burnout, conflict or moral failure.
The inference that is to be drawn from this dramatic snapshot of the beleaguered pastor is: If your church doesn't have a sabbatical leave policy, it better get one, and pronto!
Are you kidding me?
I've visited hot springs in a variety of locations. Many of them claim to cure just about everything from lumbago to an overactive thyroid.
That's what this sounds like, I get it. A sabbatical has a great many benefits. I think sabbaticals are great and very important. But I don't think, for example, they will help the pastor who has no close friends to suddenly find his BFF.
The idea of resting on the seventh day is, of course, enshrined in the Ten Commandments. In Exodus, the rationale behind observing the Sabbath day is the fact that God rested after the act of creation.
Deuteronomy, however, gives another rationale. In 5:15, the nation is to rest on the Sabbath, and allow rest for the persons and animals that toil within Israel because no one should go through life like a slave. "Remember," Deuteronomy says, "that you were a slave in the land of Egypt." The rationale for the observance of Sabbath here is more humanistically phrased than it is in Exodus.
No one should be enslaved to their work. Take some time off!
Today, however, people in the corporate world, and certainly in the ecclesiastical one, take sabbaticals. But they often seem unrelated to their life's work.
So you might find them trekking in Nepal up to Everest Base Camp, taking a pottery class in Florence, organizing a yoga retreat or chess tournament for the elderly, kayaking in the Pacific Ocean or starting a goat farm.
Of course, you'll always find some pastors who will use the time to get an advanced degree at Oxford.
It's a good thing that most churches don't stipulate how the pastor is to spend his or her time during the sabbatical. They understand that renewal takes many forms. But usually they require that you submit a proposal which then must be approved by the governing body of the church.
The New Testament doesn't talk about sabbaticals, but rather seems to suggest we suck it up and keep working. "Therefore, my beloved, be steadfast, immovable, always excelling in the work of the Lord, because you know that in the Lord your labor is not in vain" (1 Corinthians 15:58).
Hymnists and missionaries of yore spoke about burning out for God. And many of them did. The evangelistic ideal was — like the ancient Israelite altars — to keep the fires burning. O God, my heart is the altar / And my love for you is the flame;/ I'll keep the fire burning for You, Lord,/ And I will rejoice in Your name.
Anyway, I'm preaching to the choir, because not one of you, my colleagues, will disagree that the occasional sabbatical is an important benefit.
What I want to suggest is that we narrow the concept of the year-long, 180-day long or 90-day long sabbatical to the micro level.
Most people work Monday to Friday and then get a two-day sabbatical.
We don't. But we should. So take two days off.
Periodically, I take a sabbatical from my office. When I get to a point where I can't work in my present environment (people constantly coming and going, or I'm getting texts and funny stickers on WeChat), I know it's time to head out.
Sometimes, perhaps twice a year, I will hop a train and travel a couple hours to another city, book a room for five nights, silence my phone and burrow in to work. I did this last fall and pounded out 6,000 words on a project.
Sounds odd, I know. But it works for me. And I don't ask for permission.
Some pastors don't take two days off per week. They take one day off and work six days a week. But once every two months or so they will take four to five days off.
Jesus had similar moments, and perhaps it seemed odd to the disciples that their rabbi was running off to the other side of the lake, or to the mountains or a "secluded place."
I think we preachers need to listen to our inner voice and heed it. Or listen to your spouse. Jeanie will say to me: "Honey, give it a rest."
Exactly.

Looking for More?
Imagine having fresh help in preparing your sermons right at your fingertips, especially during those weeks when your words and ideas are not flowing easily. Homiletics Online won't write the sermon for you but once you've used this treasury of solid content, you'll wonder how you ever got along without it. 
We are always looking for talented and passionate writers who want to share their ideas on preaching the Gospel. If that sounds like you, then please use the button to submit a guest post.